Art, Drama, Street Dance, and Yoga classes improve emotional wellness and boost confidence that lasts
the practise of any art form is a powerful and therapeutic tool to any person's development, at any stage of their lives. Dance, Drama, Music and Art are inheritable in all of us and very important for our all-round development.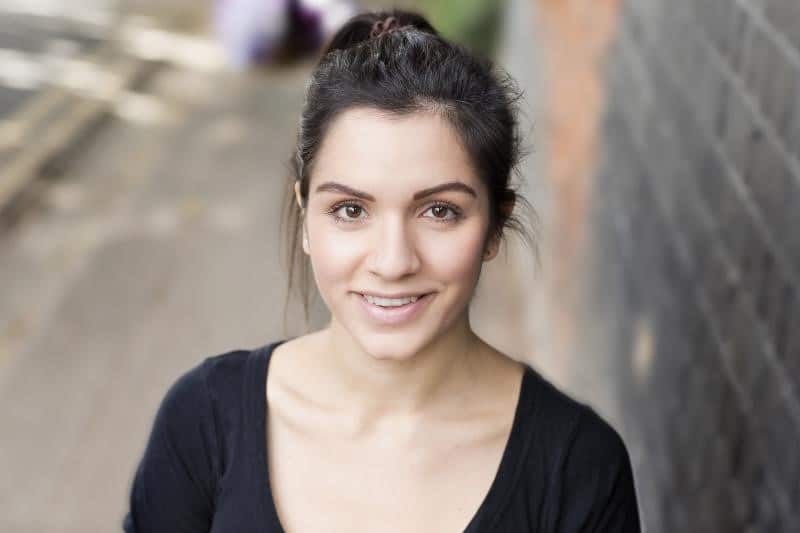 If you doubt yourself, or your abilities, you are not alone. Tina Euri, the Founder of Moving Waves works tirelessly to improve her students emotional wellness, providing powerful solutions for people who want to develop self-confidence that lasts.
You are running a small but passionate team and together you pursue a big dream: improving lives using the arts. Can you tell us how everything started?
I'm a Greek Cypriot actress who has been based in London for the last 8 years – time flies! I moved to London to complete my training in the performing arts, in acting and dance. Upon my graduation, I was offered a role at a touring production at Theatro Dionysos in Cyprus. That was my first professional experience as an actress in my homeland. As much as I loved performing there, I did feel that I wasn't done with London and so after the show ended, I returned to the UK. I knew that the decision to move back had to be then, or never! Since then, London has offered me an array of opportunities that I could have never imagined possible. I performed in the Olympic Games 2012 and went on to secure my acting agent representation in 2014. I have been working in both stage and film productions since and have collaborated with some super talented industry professionals over the years. I had my own radio show on LGR (London Greek Radio) for 2 consecutive years, definitely a memorable experience. To support my living costs in London and to be able to pursue acting auditions, I've been delivering dance and drama classes on the side of my acting career, to children and adults. One thing led to another and in 2015 I established Moving Waves, my own performing arts & production company.
What inspired you to create Moving Waves?
I'm a firm believer of the power of the arts to develop vital life skills. On a personal level, the arts have been a massive part of my childhood and they have given me the opportunity to develop a variety of vital life skills such as self-confidence, improvisation, creativity, spatial awareness and a deeper understanding and empathy for the human kind. I strongly believe that the practise of any art form is a powerful and therapeutic tool to any person's development, at any stage of their lives. Dance, Drama, Music and Art are inheritable in all of us and very important for our all-round development. My passion for this subject was what led to the beginning of Moving Waves.
What is the role of performing arts and fitness classes in life? Tell us more about the challenges your students are facing and how are you solving those challenges.
We work with a variety of community, educational and corporate groups, delivering drama, dance, music, storytelling, yoga and art workshops. We run after-school clubs and classes at schools as well as themed workshops that use drama and movement techniques to address different community issues such as bullying, healthy eating, knife crime etc. We run a performing arts academy in Harringay for children ages 4-18. The academy has been running successfully for 4 years with over 100 children attending our classes every week.
In September 2019 we are launching our second branch in Wembley. In addition to children, we also work with adults from 18 years old to 110! We go to care homes across London and deliver specialised workshops aiming to increase interaction amongst residents, develop team work, exercise, entertain and most of all offer a different avenue of expression, for people affected by conditions such as dementia, eating disorders, learning disabilities, mental health, substance misuses and more.
Those sessions are led by passionate workshop facilitators from our team, with extensive experience and passion in working with vulnerable groups. We also place activities coordinators at care homes, responsible for running a full day of tailored activities incorporating all different art forms. Furthermore we have music, drama, movement and art therapists in our team who lead one-to-one sessions with adults and children, targeting specific issues.
Another area of our work is corporate workshops. We run creative workshops with corporate teams, aiming to develop team work, communication, stress management skills and presentation/public speaking. One of the workshops we offer consists of role play and training for sales and customer service techniques, using outside-the-box techniques. We also run classes at corporate offices such as yoga, Zumba and drama.
Finally, we also operate as a production company for both theatre and film projects and we are always keen to hear from new talent. We are currently in the early stages of devising a new film production – watch this space!
I strongly and passionately believe that anyone can benefit from our workshops, no matter of their age or background. We all inherently creative and we all need to communicate, feel validated and express ourselves. The practise of any art form, whether it's dance, drama, music or art, can have a very positive impact in our lives.
What are the challenges to make the public aware of your work?
I would say the biggest challenge is funding for marketing, especially since we are a niche company that operates in so many different environments in the community. As a limited company we don't get any external funding or grants for the work that we do. We charge our clients a small amount per workshop and we do our best to keep our prices reasonable and accessible. As a result, we don't have any marketing budget available, we rely on recommendations, flyers, occasional cold calling and social media promotions. We are very grateful for the support we received during the last four years and for every single recommendation that has helped us reach the stage we are at now!
I think that in the modern world, we have really come a long way in achieving equality between the two sexes. However, there is still so much work to be done. In many parts of the world, society is still dominated by men and people of different cultures have varied opinions about the place of a woman in our society. A women's network can provide a platform for women to make their voices heard, share opinions and support each other. We are stronger together and by sticking together and fighting for equal rights is how we have managed to make so much progress in the first place.