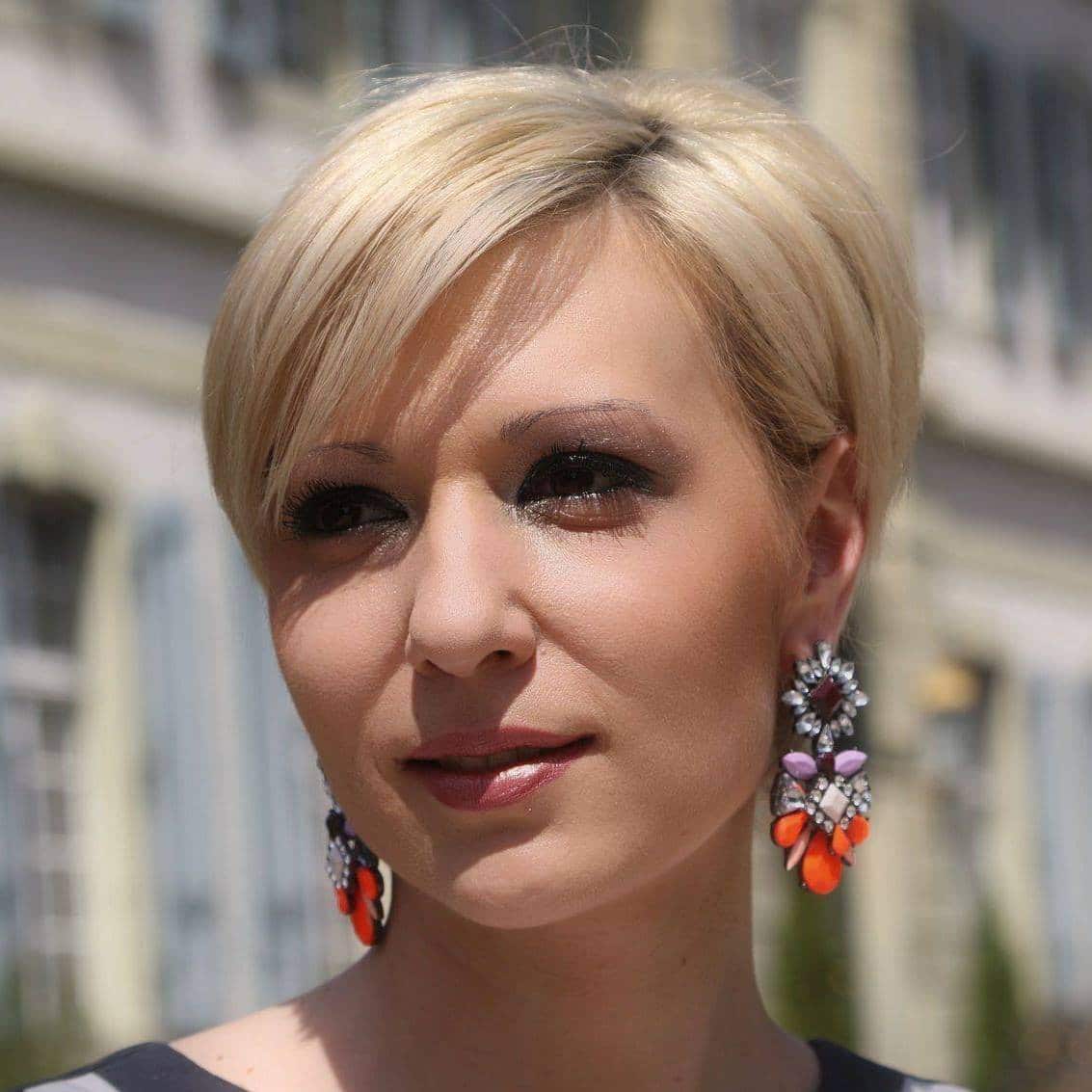 Self-awareness, a key cornerstone to business success and personal fulfilment
Interview with Ellie Isacs, Inner Beauty Advocate and owner of Vivique Hair Lounge | by Dr Marina Nani
The Ancient Greeks' were the first to say "know thyself", today we know this notions as self-awareness; it has fascinated a new generations of professionals who, unlike their parents, want more from life than just
money and status.
In this exclusive interview, we will cover the journey of a young successful entrepreneur, who stepped up to the challenge to re-evaluate her thoughts, experiences, and abilities, to overcome the traumatic difficulties set before
her and learned how to cultivate self-awareness as her best asset. She smiles and says :
"Selfish is the new sexy"
Creative and multi-talented, Ellie Isacs is an inner beauty advocate, working with women to boost their confidence, teaching them how to shine from within. Having relocated several times in various countries, Ellie loves diversity, communication and people relationships. A single mother of a gorgeous son, Ellie loves to dance, enjoys the outdoors and to relax by the water.
Ellie previously worked as a coach and copywriter for women entrepreneurs, looking to create an authentic brand that represents them. She helped many to bring out their beauty from the inside out, to showcase their talents and not be intimidated by the noise we all see on social media today. At present, Ellie owns a hair salon which works with natural, vegan colouring and styling products, caring for sensitive scalps, beautiful hair and naturally enhanced shine. Her focus is on the individual image of
each client, creating a hairstyle which reflects each client's personality in a unique way.
What inspired you to start a hair salon?
After working with women entrepreneurs on their brands, coaching them on how to express their true selves, being who they are (as cliché as this sounds), using fear to their ad- vantage in the online sphere, I worked with a hair salon for their brand and fell in love with the industry. Every customer is unique and their needs vary and the magic that happens from something as simple as a change of hair colour simply fascinated me. I saw how many women go to the hairdresser to run away from their lives, to share a few hours with total strangers who will not judge them, a space where they can be themselves. I was fascinated but also saddened by how much we use hair style and shopping for outer confidence and joy, while so many of us are suffering on the inside. This prompted me to open my own
hair salon, where we allow women to relax, be themselves, not be afraid to ask for what they want, be transparent and of course, offer a glass of Prosecco or tea (while we chat about all kinds of things).
I believe society doesn't teach us enough about confidence, self-esteem, self-love and even the power of being selfish (not self-absorbed). Yes, we hear things like "Put your mask first, before assisting others" but nobody actually urges us to do this in our everyday life. No one tells us how protect and care for ourselves first without harming or taking from others. I firmly believe our children need more understanding of their self, need more self- awareness and will benefit from us, as parents, if we could start fixing our own demons and finding beauty in who we are on the inside!
How did you get to this way of thinking?
Getting out of an abusive relationship and leaving my corporate life behind. This was the darkest time of my life so far. I saw so much ugliness and thought I would never be able to see light again. My life was so "gorgeous" on the outside and so terrifyingly ugly on the inside. I worked in a multinational company, for a finance division and I was making a lot of money. I was somebody important, organizing big meetings and running projects, being sought after for decisions at important steps. I was married but unfortunately this didn't last long. After the pain of the divorce, leaving me with a small child to raise by myself, I met a man whom I thought was right for me, but, oh boy, was I wrong! At home, I was nobody, used and mistreated, lied to, betrayed, manipulated and abused. This relationship was almost the end of me. I ended up in severe depression and deep mental breakdown, going through a forced abortion and losing almost everything. As if overnight, I lost my job, my friends, my life as I knew it… Getting out of this nightmare has been the biggest challenge but also the greatest achievement in my life. I became a different person, a confident woman, a woman who knew who she is, and step by step, learned to appreciat herself. I learned about self-esteem and selfcare from a healthy perspective and ventured into helping other women. I vowed never to set foot in corporate life again, thus getting away from the type of abuse and discrimination so many people are subject to in big companies today. I vowed never to allow a man or woman abuse me or force decisions against my will.
What would you say is the best part about what you do now?
Finding your inner and outer beauty is a tall order! I love helping women and men, who are looking to understand themselves, to find out who the person they see in the mirror really is. Women and men, who for one reason or another feel they are not beautiful, smart or talented "enough". People, who (just like me not long ago) can develop the ability to really understand their inner selves, thoughts and emotions in authentic ways and become aware that, they too, deserve a better life.