From Failure to Fortune: How Embracing Setbacks Can Lead to Business Success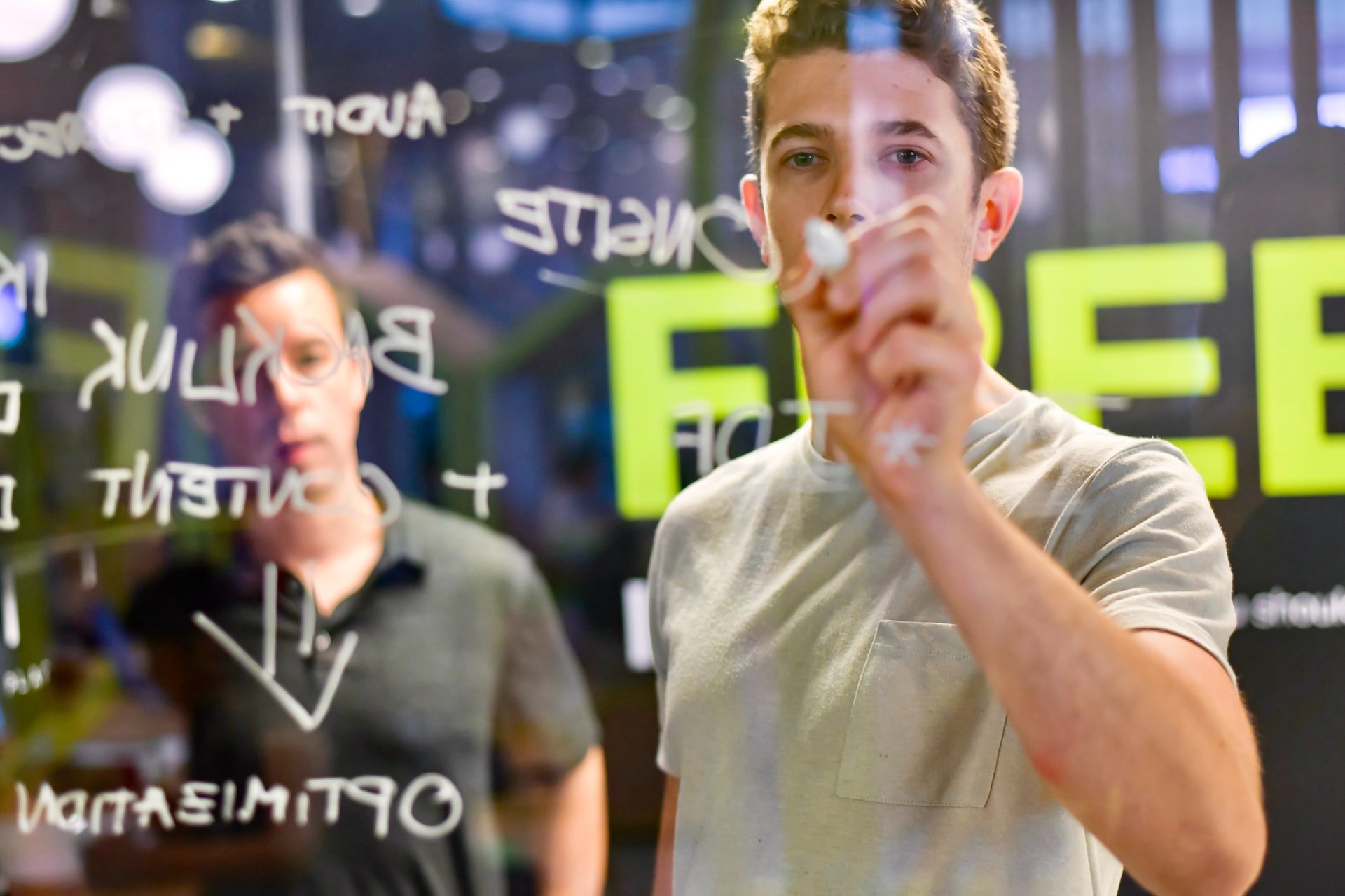 Failure is often seen as the antithesis of success, especially in the realm of business. However, the truth is that failure is not only inevitable, but it can also be a crucial ingredient for achieving success. In fact, according to a study by CB Insights, the top reason why startups fail is due to a lack of market need, followed closely by running out of cash.
Yet, failure is not a death sentence for businesses. In fact, many successful entrepreneurs have learned that embracing setbacks can actually lead to fortune. The founder of Alibaba, Jack Ma, was rejected from dozens of jobs before founding his now multi-billion-dollar company. Similarly, the founder of KFC, Colonel Sanders, was rejected by over 1,000 restaurants before finally finding success with his famous fried chicken recipe.
These stories serve as a testament to the power of embracing failure and persevering in the face of setbacks. In this article, we will explore how entrepreneurs can turn failure into fortune when they embrace setbacks and experience failure.
Table of Contents
What can cause failure in business
Business failure can take many different forms, ranging from bankruptcy to unsuccessful product launches. Any business could experience lack of market fit, poor timing, being unable to sell its products or services to its target market and is often due to a lack of demand or unfair competition, or because it no longer effectively manage its internal processes, leading to inefficiencies.
Financial failure is a common type of business failure that occurs when a business is unable to generate sufficient revenue to cover its costs or repay its debts. This type of failure can happen for a variety of reasons, such as poor financial management, lack of market demand, or economic downturns.
When a business experiences financial failure, it can be a devastating blow. Owners and employees may be forced to lay off staff, cut back on expenses, or even declare bankruptcy. In some cases, the business may be able to restructure its debt or secure additional funding to keep it afloat, but in many cases, the damage has already been done.
One of the primary causes of financial failure is poor financial management. Many entrepreneurs are so focused on developing their product or service that they neglect to pay sufficient attention to their finances. They may overspend on equipment, marketing, or other expenses, leaving them with insufficient funds to cover their ongoing costs.
Another common cause of financial failure is lack of market demand. If a business is unable to generate sufficient sales or attract new customers, it will struggle to generate revenue and cover its costs. This can be especially challenging for startups that are still building their brand and developing their customer base.
Economic downturns can also contribute to financial failure. During a recession or other economic crisis, consumers may cut back on their spending, leaving businesses with insufficient revenue to cover their expenses. This can be especially challenging for small businesses that lack the resources to weather the storm.
Despite the challenges that financial failure can present, there are steps that businesses can take to mitigate the risks. By developing a solid financial plan, closely monitoring their expenses, and staying attuned to changes in the market, businesses can position themselves for success and avoid the pitfalls of financial failure.
Common reasons for business failure
While the types of business failures may vary, there are several common reasons why businesses fail. Some of these reasons include:
Lack of market demand: Many businesses fail because there is simply not enough demand for their products or services in the market.
Poor financial management: Businesses can also fail due to poor financial management, such as overspending or failure to secure adequate funding.
Ineffective leadership: Businesses can fail if they lack effective leadership, whether that be in terms of vision, communication, or decision-making.
Insufficient planning: Businesses can also fail due to a lack of planning or poor execution, such as launching a product too soon or not having a clear marketing strategy.
By understanding the different types of business failures and common reasons for failure, entrepreneurs can better prepare themselves for the challenges of running a business and take steps to mitigate potential risks.
Lessons learned from business failure
One of the most important things to do after experiencing a business failure is to see it as an opportunity and challenge yourself to learn from it. This means identifying the factors that led to the failure, analyzing what could have been done differently, and using these insights to improve future business endeavors.
Some key lessons that can be learned from business failure include the importance of market research, the need for flexibility and adaptability, the value of perseverance and determination, the importance of having a strong team, and the need for effective risk management. Here are a few examples of businesses that learned from their failures and went the distance from failure to fortune:
Coca-Cola: In 1985, Coca-Cola introduced a new formula for its signature drink, called "New Coke." The new formula was met with immediate backlash from consumers, who preferred the original recipe. Coca-Cola quickly realized its mistake and reintroduced the original formula, which is now known as "Coca-Cola Classic." The company learned that its loyal customers were attached to the original recipe and that market research is essential when making major changes.
Apple: In the mid-1990s, Apple was struggling to compete with Microsoft and other tech giants. The company had lost its innovative edge and was on the brink of bankruptcy. However, in 1997, Steve Jobs returned to Apple and led a major restructuring effort. The company began to focus on design and innovation, launching products like the iPod, iPhone, and iPad. Apple learned that it needed to innovate and take risks in order to succeed.
Amazon: In the early days of Amazon, the company focused exclusively on selling books online. However, founder Jeff Bezos realized that in order to achieve his goal of becoming "the everything store" he needed to expand the company's offerings. Amazon now sells everything from clothing to electronics to groceries. Bezos learned that businesses need to be flexible and adapt to changing market conditions.
Airbnb: When Airbnb first launched, it was primarily used by people who were looking for a cheap place to stay. However, the company realized that its platform had broader appeal and began to focus on providing unique and memorable travel experiences. Today, Airbnb offers everything from treehouses to castles to private islands. The company learned that it needed to think outside the box and offer something truly unique in order to stand out in a crowded market.
Overall, these examples show that learning from business failure is essential for future success. By identifying key lessons and applying them to future endeavors, businesses can avoid making the same mistakes and increase their chances of success.
Business people who turned failure into fortune
The most successful business people who master their fortunes, faced rejection and failure before ultimately achieving their fortunes.
Thomas Edison faced significant setbacks before achieving his success. He famously created 10,000 failed prototypes of his electric bulb before finally succeeding, but his determination and perseverance ultimately paid off. As he once said, "I have not failed. I've just found 10,000 ways that won't work."
Examples of businesses that have learned from their failures include Apple, which famously struggled in the 1990s before redefining itself with the introduction of the iPod and iPhone. Amazon also faced significant challenges in its early years, but founder Jeff Bezos persisted and ultimately built one of the most successful companies in the world. And of course, there's Oprah Winfrey, who was fired from her first job as a television reporter before going on to become one of the most influential and successful media moguls in history.
Steven Spielberg's passion for film was evident from a young age, but despite applying to the University of Southern California Film School three times, he was rejected each time. He decided to attend another school, but ultimately dropped out to pursue his dream of becoming a director. Years later, Spielberg returned to school and earned his BA degree, cementing his legacy as one of the most successful directors in Hollywood.
Tim Ferris is now known as a productivity guru, but when he first wrote his book, The 4-Hour Workweek, he faced rejection from 25 different publishers. Despite this setback, he refused to give up on his vision and eventually found a publisher who saw the potential in his work. The book went on to become a New York Times' Best Seller, as did his subsequent books, The 4-Hour Body and The 4-Hour Chef.
Tim Westergren, founder of Pandora, faced a similar struggle when trying to secure funding for his company. He was rejected by over 300 VCs and spent 2.5 years struggling to keep the business afloat. To make up for the lack of funds, Westergren worked for free and convinced others to do the same, demonstrating his determination and dedication to his vision.
Richard Branson is known for his success as an entrepreneur, but he launched 400 companies before founding one that truly took off. He faced failure in many businesses, including Virgin Cola, Virgin Brides, Virgin Cars, Virgin Clothing, and even a cosmetics company and a condoms company. Despite these setbacks, he persevered and ultimately founded Virgin Galactic, a company that is out of this world.
Colonel Sanders, the founder of KFC, faced rejection an astonishing 1,009 times when trying to sell his fried chicken recipe. But Sanders refused to give up and ultimately created a recipe that is now recognized worldwide as a staple of American cuisine.
Sylvester Stallone faced rejection 1,500 times when trying to sell his script for the film Rocky. Stallone had to overcome physical challenges as well, as he suffers from partial paralysis in his face which made it difficult for him to be cast in the industry. But despite these challenges, Stallone refused to give up on his dream, and the Rocky series has gone on to become one of the most successful film franchises of all time.
James Dyson, the founder of Dyson, faced significant challenges in creating a successful vacuum cleaner. He created 5,126 failed prototypes before finally succeeding, but today Dyson sells machines in over 70 countries and employs over 7,000 people worldwide.
Embracing failure as a key ingredient for building your business fortune
Failing forward is all about recognizing that failure is a necessary part of the journey to success. If we approach failure with an open mind, we can learn from it, grow from it, and use it as a stepping stone to future success. In fact, some of the most successful entrepreneurs in the world have failed multiple times before achieving their ultimate goals.
So, how can we embrace failure as a key ingredient for building our business fortune? Here are a few tips:
Accept Failure as Part of the Journey: First and foremost, it's important to accept that failure is a natural part of the business journey. Recognize that every successful entrepreneur has faced setbacks, and that it's the way they've responded to those setbacks that has set them apart.
Learn from Your Mistakes: When you do fail, take the time to reflect on what went wrong and what you could do differently next time. This can help you avoid making the same mistakes again in the future.
Embrace a Growth Mindset: A growth mindset is all about seeing challenges and setbacks as opportunities to learn and grow. If you can adopt this mindset, you'll be more open to taking risks and more resilient in the face of failure.
Be Willing to Pivot: Sometimes, failure is a sign that your business model or strategy needs to change. Be willing to pivot and try something new if your current approach isn't working.
Surround Yourself with Support: Building a successful business is hard work, and it can be lonely at times. Surround yourself with a network of supportive mentors, peers, and friends who can offer guidance, advice, and encouragement when you need it most.
Embracing failure is not only important, but necessary for building a business fortune. Learning from our mistakes, building a growth mindset, and surrounding ourselves with the necessary support, will help you turn setbacks into opportunities and ultimately achieve our goals.