Arti Halai: The Power of Communication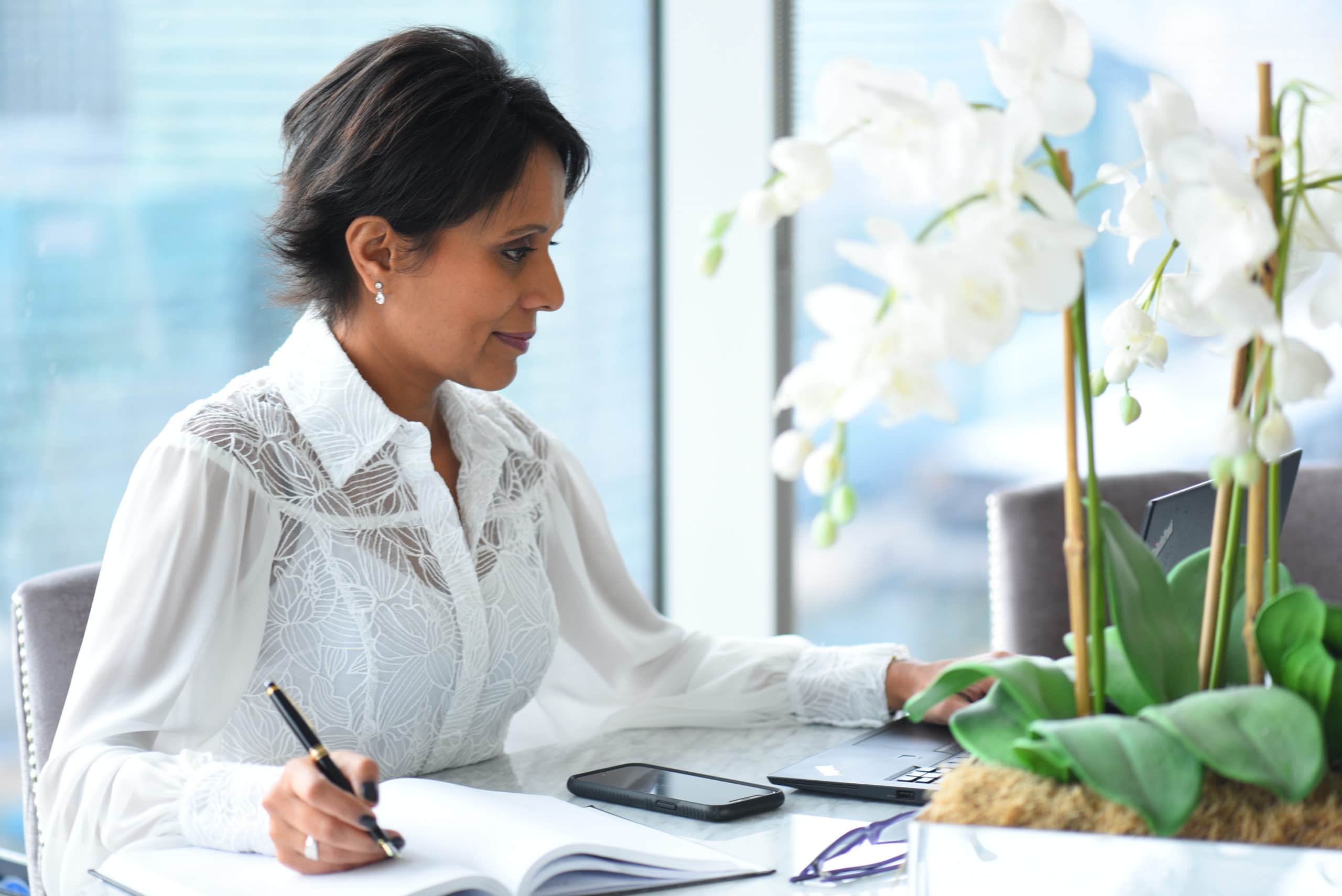 Fleet Street Group CEO on Learning how to make your story come to life and why good news can be beneficial to society.
Fleet Street is a major street in the City of London. If you are a Londoner, or have ever been to London, you know it runs west to east from Temple Bar at the border with City of Westminster and River Fleet from which it took its name.
An important through route since Roman Times, businesses were established here in the Middle Ages. Fleet Street became known for printing and publishing since the start of the 16th century and it turned out to be it's dominant trade. If you are a book lover, mentions go back to Charles' Dickens dramatic works.
A metonym for the British national press, its pubs are always filled with journalists, and is now the memorial residence for a few well-known names like Samuel Pepys and Lord Northcliffe but more than anything, Fleet Street will always be known as the heart of British Media.
While delving into the power of communication, we reached out to Arti Halai, Co- Founder of Fleet Street Group who is known for her holistic approach to communication, to find out how the media will evolve over the next decade.
Arti Halai's Career in Media
Arti Halai is a television presenter, reporter and producer, she has worked with some of the UK's largest organisations like the BBC, ITV, ITN News Channel, Carlton, LWT and Mirror Group. She is a consultant, advisor and trainer on presentation, media and communication skills, working both in the UK and abroad.
Arti has set up a number of successful businesses under the Fleet Street Group including a PR agency, creative design agency, consultancy and training business.
Fleet Street Group offers services that help businesses grow through the power of communications. The group works across a variety of sectors including hospitality and leisure, B2B, professional services, retail, charities, education, media, food and drinks and financial services.
Arti was the face of ITV's regional news in the Midlands, Central News for seven years, fronting the bulletins from breakfast through to lunch. During her media career she covered everything from the historical significance and the role of the Commission for Racial Equality (CRE) to a critical review of the European Parliament, the death of Diana, Princess of Wales and 9/11, the rise of India and Pakistan as nuclear powers, the regeneration of the South Bank, previews of the Tate Modern and the London Eye and interviews with Salman Rushdie and the late Sir Richard Attenborough.
Arti is often approached to present at live events, from award ceremonies and annual dinners to fundraising events. Arti also chairs panels at conferences and business breakfast seminars as well as doing live entertainment events. As a guest speaker, she delivers talks on personal effectiveness and raising profile by creating a positive mindset and strong, succinct messages that empower and lead others to achieve results.
Arti has always been passionate about working with schools and colleges and over the years has worked with hundreds of children and young people encouraging them to reach their potential. Over the years she has supported a number of different charities and held various board and Trustee positions including Governor of Matthew Boulton College, Trustee for The University of First Age and Trustee for The Human City Institute.
Arti's first book, 'Positivity' was published by The HotHive in 2009.
Among clients that Arti has worked with are Virgin Trains, Twentieth Century Fox, Diageo, Lloyds TSB, Institute of Directors, Aljazeera, Aston Villa Football Club, Royal Life Saving Society, DLA Piper UK LLP, Shop Direct Group, Grant Thornton, Vistage International, The Midcounties Co-operative, Warwickshire County Cricket Club, Birmingham City University, University of Cambridge – Judge Business School and many more…
There have been huge changes in the media industry since Arti first started in 1992. Here are her thoughts on the power of communication, learning how to make your story come to life and why the good news can be beneficial to society as a whole.
How did the media landscape change?
When I started back in the 90s at the BBC, there were five terrestrial channels across the UK and reporters, producers worked in either radio or television. Today, we've got hundreds of channels and online platforms, mainly due to the explosion of cable and satellite.
The advancement of technology, digitalization of content and what it means for those who work inside the industry is multi-tasking and multi scaling is now high on the agenda. A reporter's story must ensure that it is useful but the two things that should not change, I think, are accuracy of detail and being the first with the story remains key.
Understanding the Power of Communication
Good News Vs. Bad News- what makes it to the headlines? Is it true that bad news sells so good news is ignored?
Years ago, when I first started in television, I'll never forget my editor said to me "Arti, if it bleeds, it leads." I don't think a lot has changed over the years.
Let's just take a quick look, first of all, at the headline. Headlines, of course, have to capture the essence of the story and make an impact, headlines have to attract and keep the viewers engaged and wanting to find out more about the story. Creating great headlines is a real skill. Sadly, I think most of the headlines in the UK tend to focus on the negative.
I think there is a strong belief in the media that bad news and bad news stories sell better than good. It's rather a chicken and egg situation. I don't think any major news outlet is willing to turn that on its head and lead with a good news story on a regular basis.
However, if we just take a moment to think about the London Olympics in 2012, when we had six weeks of positive news headlines and stories. The coverage focused on the cheering crowd, the venues and the slick organization of the event. It really changed the whole psyche of the nation and it was a huge contrast to the negative headlines that lead up to the Olympics, about spiraling costs and huge doubts as to whether we would even be ready! I'm not saying that we must ignore bad news either. What I think is needed is a less lopsided approach, and if the media can balance the bad news with the good news, then it would be much more beneficial to society as a whole.
What makes a story relevant to a certain audience? What are the top tips to make your story newsworthy?
You have to ask yourself a few questions: Why is this story relevant to my audience? What makes this different or unusual? Is the story newsworthy?
Even if you've got the best product of its kind, newsrooms are very selective in what they cover. You must be very clear on who it is you want to target. A national TV program's agenda is going to be very different than a newspaper's agenda. If you've got something that maybe has transformed thousands of lives, then that's going to be of merit. If your story's gone viral, then that's going to be of interest. The media wants stories that put people at the heart of what has happened, something with emotional impact.
So if you've got an ambassador or maybe you've got a royal visitor touring your premises, then that's going to be of interest. Of course, always think about the media you are attracting as well. If you're going for television, then television is all about pictures. Are the pictures that will go with your story relevant?
Communication is power and if you look at successful businesses, they attract more success as they effectively share their messages across the media, in the right way, to the right audience. Communication helps them build their brand, enhance their profile, even protect their reputation if something goes wrong.
However, communication is not just limited to something like the media. It is about our everyday interactions. What are you saying? How are you coming across? Has your message been understood like you wanted it to be? Maybe you are communicating with your staff, your colleagues, your customers, friends, loved ones.
Companies that understand this and are willing to invest in getting this right will see huge benefits in their growth, attracting new staff, raising finance and customer loyalty. Leaders will certainly be able to motivate and inspire their teams to get behind their vision.
How do you see the media transforming in the next decade?
The industry is changing so fast and none of us have got a crystal ball that would give us all those answers, which in a way makes life so interesting and compelling.
Citizen journalism and the ability for people to talk and influence the public directly will continue. That's without a shadow of a doubt. What will also continue is the desire for the next generation to have content whenever, wherever and in whatever medium they like.
If we look at television, then we know that anyone can start a channel at the moment. However, I also think there's going to be a huge demand for specialised content, which the mainstream broadcasters will just not be able to meet. There is absolutely no way that they can satisfy that demand for specialised content so there is going to be this alignment between these new channels that are cropping up online who can meet this need.
To make really good quality programs. I think you need a team. My experience tells me that you have to have great storytellers, vision producers, creative technical staff and strong presenters – all this relies heavily on teamwork. And whilst technology can streamline things, your team can make them efficient and cost effective. That human skill of creating new ideas and connecting can never be replaced. What won't change, I think, is the need and the importance of understanding who your audience is and our basic human need to be entertained.
I also believe we need a shift in the social curriculum so that from early on young children can be able to understand the power of communication in finance, health, social media, relationships and the environment. Communication in these five areas should be instilled at primary school education level, along with the rest of the curriculum; numeracy, literacy, sciences and languages. Children will be much better equipped through better communication skills to eliminate the huge problems we are facing at the moment in society with debt, with obesity, with too much information on social media, around trolls and negative things.
Listening to your story, I've learned a great deal about the power of communication, and I know that constantly learning is a state of mind for you. You once told me "We are always learning, growing and developing as human beings." You are a wife and a mother and together with your husband you are dedicated to raising your beautiful daughter who is turning five this year. What is your solution for reinventing skills and lifelong learning?
There is something to learn from every situation if you are open. I'm a lifelong learner – it makes me who I am! I have made lots of mistakes in life and have experienced my fair share of failure, but it's the lessons from these situations that have helped me grow the fastest. With regards to reinventing skills, I would say don't copy what other people are doing. That is not to say we need to reinvent the wheel. Look at what you like and then adapt it to suit your style and personality – the results are always more rewarding.
What was the biggest challenge you had to overcome to arrive where you are in your life?
I think the biggest challenge I had to overcome was my impatience to get results quickly and understand that not everybody thinks and operates in the same way as I do – everybody is different and will want to do things in their own way. The other big challenge I face on a regular basis is the pressure I sometimes put on myself as I strive for perfection. I'm aware this is unattainable as perfection is static and as humans we are always growing and developing. I have learnt that it is enough to give my best and offer excellent value in everything that I do for those around me.
What changes need to happen in our society so women feel empowered and able to do things they want to do, by themselves?
Both at a local level and in society, women will feel empowered when they raise their self-esteem and self-belief. I'm a firm believer that men and women are made differently and have much to offer, as such, each must play to their strengths. Women have a remarkable ability to multi-task and numerous studies show that they are high in EQ as well as IQ. This should be celebrated and women should shout loud and proud about their achievements, however, all too often, they fail to do this or their voices are not heard.
It is a fact that women play an important role in bringing up the children and running a household but this is often ignored when we talk about economic contributions made in society. Perhaps, what is needed is an economic formula that shows society just what this equates to in relation to a career!
Here in the UK, there has been a constructive effort to get more women in boardrooms and in senior positions across all sectors, whether that is in politics, business, academia, healthcare, social services or other areas. Women must achieve these levels on merit but it is crucial that they are made aware of the opportunities that are open and available to them. There is a long way to go but the increasing number of women's groups that are emerging are paving the way forward. These groups offer support, guidance, encouragement and empowerment and that can only be a good thing!
From my experience, as a wife, mother, entrepreneur, author, coach and public speaker I focus on my strengths and constantly learn from others. I have never considered my gender as an issue and have always strived to compete in what I have thought is an open and level playing field. This puts the ball firmly at my feet and gives me the control to shape my outcomes and my life.