The Megginson Method: Penney Megginson is Pioneering a New Approach to the Mind-Body Connection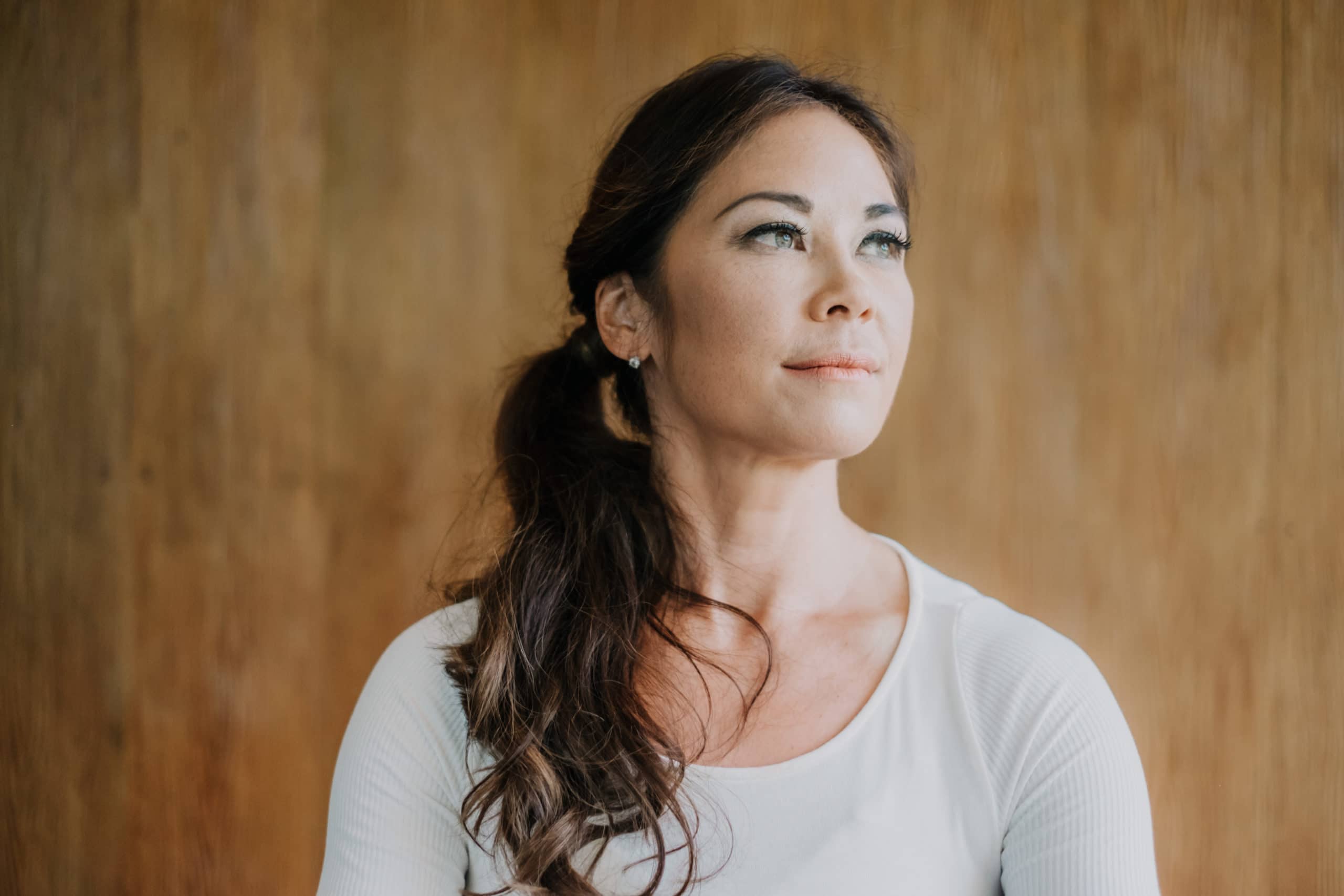 The world of business is a rewarding, fast-paced, exciting arena but one that can also bring with it stress and anxiety for many. With a recent report stating that 83% of US-workers are suffering from work-related stress, there are many factors, such as travel and subsequent jet lag, that can cause people to become anxious and disconnected from their own psychological and physical wellbeing.
Solutions are often short-sighted, with a lack of holistic awareness for each person's unique interactions with the world. Enter Penney Megginson, creator of the Megginson Method, who is pioneering a new approach to physical and mental health, aiming to bring different methodologies together to provide a holistic, connected response to the unique challenges of each person. We caught up with her to find out more about this innovative, life-changing approach.
Tell us more about your background.
I trained as a physiotherapist and Pilates and yoga instructor initially and also worked as a personal trainer and nutritionist. I have a Master of Science in Physiotherapy and a Bachelor of Science in Exercise Physiology from the University of Miami. I've trained with Brent Anderson from Polestar Pilates, various gurus in Astanga, Vinyasa and Yin Yoga. I am also trained in EFT and Matrix Reimprinting under Founding Master Karl Dawson and qualified as a Health Coach through Integrative Nutrition. I produced two fitness DVDs "Skilates – Pilates for Skiing" and "Trilates -Yoga and Pilates for Triathletes" both filmed in Verbier Switzerland.
I was training for an intensely demanding ski touring race, called the Patrouille des Glaciers (an international military ski mountaineering race organised by the Swiss Army ) from Zermatt to Verbier, when I fell and tore my ACL knee ligament. My experience with medical professionals after that injury inspired me to create the Megginson Method.
What was your experience with those medical professionals?
I was amazed that the foremost response of every doctor I saw was to prescribe medications and advise surgery, with little-to-no appreciation for my own experience or preferences. I found it hugely debilitating and depressing to not only have this injury impede what I wanted to achieve but to also feel like I was disenfranchised in my own recovery.
How did you get through it?
My own strength of mind and using everything I had learned during my life so far, with respect to certain neuro-strategies. I was able to use all of this knowledge to heal naturally, avoiding pain medications and surgery. From my experiences with clients, I had already seen that conventional medicine was failing people who had unexplained symptoms, anxiety and chronic pain. The more I listened to my clients, the more I saw that many of them had suffered from stress and even serious trauma. People were struggling with pain and injuries and also engaging in self-sabotaging behaviours and bad habits that they didn't seem to know how to change. Most needed a new approach to healing, like the one I had adopted personally during my own recovery. I knew at that moment that I had to share my knowledge and experiences with the world.
How did you go about doing that?
I decided that there needed to be a different approach to healing that aspired to wellness, not just treating the surface problem or illness. I knew there needed to be a fusion of neuro strategies and modern medicine, in a new, transformative way. I used a combination of techniques, such as specialised breathing patterns, combined with visualisation and tapping techniques to remove negative emotions and baggage from the past. And so, the Megginson Method was born.
After my own experience, it probably took me another year of putting everything together, including online courses, downloads and videos, to begin teaching it to both my clients and, ultimately, other medical and health professionals. I built online programmes for dealing with chronic pain, jetlag, increasing sleep, decreasing stress and more. I was seeing a few clients during this time, utilising what I had learned with them and getting great results, which encouraged me to continue.
What can you help people with?
Everyone can benefit but it is also especially useful for those who travel a lot, who find that they need to be focused 100% of the time, have difficulty getting enough sleep or managing stress. Jetlag can be debilitating and for business professionals who travel a lot it can be really hard to find balance in their lives. Managing extensive travel and different time zones can lead to chronic fatigue, stress and other mental health difficulties.
Our strategies allow people to incorporate small changes to their daily routine, that they can do anywhere, when they're on the go, at their computer in the office, sitting on their flights or in hotel rooms, rather than a one-off solution that has no long-term benefits. The great thing about a combination of elements means that people can find what really works for them, rather than seeking out an unrealistic panacea. The effects are dramatic, from increased energy levels to better resilience and overcoming chronic pain. It is a holistic lifestyle change that has real, practical results.
The Megginson Method
What are the techniques themselves?
We put the emphasis on mind over matter; that the mind has a strong, inextricable influence over the body. It's a combination of many elements and it will depend on what the person is using it for. For example, a technique we use to help people who are suffering with chronic pain is to visualise their pain, to imagine what it looks like. Then we ask them to actually see it leaving the body, in combination with mindfulness and breathing techniques.
I think ultimately what makes the techniques so effective is that they are individualised for each person, with some preferring the visualisation techniques and others preferring guided meditations or mindfulness more helpful. Each person finds their own unique combination of elements that works for them. This, and the fact that they are simple quick exercises that people can easily incorporate into their daily lives, make them appealing and achievable for most people, especially business professionals, who maybe wouldn't be able to go to a specific class at a specific time. People automatically feel like they are getting better sleep, feeling more relaxed, less anxious and improving other health conditions. For travellers, they find added benefits like their neck and back pain has gone, for example.
Men and women both find it useful and I think men particularly find it helpful because, unlike women who are probably more likely to go to a yoga or meditation class, they appreciate its simplicity and its ability to be integrated into daily routines.
Where do you see the business heading?
As I mentioned before, my goal is to change how we look at healthcare and educate other medical professionals in these techniques. So I'm running training sessions and have online materials, with the hopes of legitimising these techniques more and more. It would be great to eventually see, for example, health insurance covering things like meditation and healthcare professionals teaching breathing techniques, nurses who work with cancer patients utilising visualisation. It's integrating a range of approaches for the benefit of each, individual person and the symptoms they are experiencing. I want to emphasise the importance of a total lifestyle change, rather than merely glossing over deeper, underlying causes and issues.
Do you think other healthcare professionals are embracing it or is it more of an uphill struggle?
I think it may be more of a struggle with pharmaceutical companies and with health insurance providers. It may also be difficult for doctors themselves to embrace it because it involves a paradigm shift for them away from automatically offering surgery and medication as the only options. I hope to work with other healthcare professionals and organisations to, for example, lower the instance of surgery and lower dosage or frequency of medication. I believe it's so important to work together to find the best treatment and outcome for each individual and I'm excited to see what the future brings. Luckily, there has been a rise in research on the topic, for example Harvard University has released several studies into mind-body medicine and more and more universities are also exploring these links.
Who inspires you? Who do you most admire and why?
For inspiration, I turn to scientists such as Bruce Lipton who is continually creating more research to back the mind and body connection and how the mind can heal the body.
I admire all of my clients who battle with chronic pain or stressful lives and manage, through my method, to do amazing things and still keep a balanced life.
What's the one practical bit of advice you give people?
I think one of the most useful, effective techniques is deep, belly breathing. Short, shallow breathing is often a symptom of stress and these symptoms in turn create more stress and anxiety in what can be a self-perpetuating feedback loop. This is linked to our sympathetic nervous system, essentially the flight or flight response that our body triggers when faced with a stressor. By slowing down our breathing, taking deep breaths into the belly, we turn off the sympathetic nervous system, essentially telling our bodies that we are safe and it's time to relax. This technique is great because it can be done anywhere, at any time of day and has amazing results.
[elementor-template id="48736″]